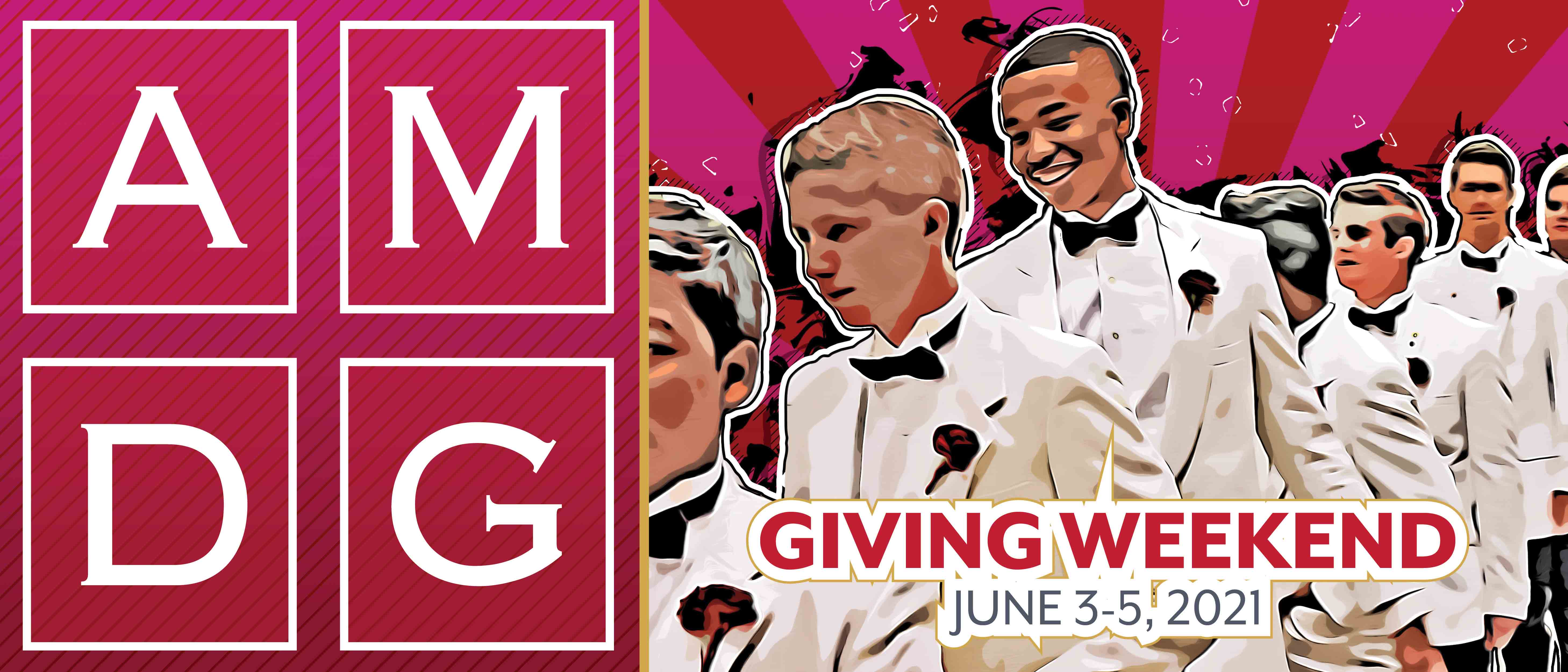 On June 4, 130 noble hearts from the Class of 2021 will graduate from Regis as Men for Others, ready to set the world on fire. To honor them and celebrate Regis' transformative mission of tuition-free Jesuit education, For the Greater Glory, please join us for Giving Weekend 2021.
Over the past five years, the Regis community has made Giving Weekend the most significant source of support for the Annual Fund, which is responsible for covering a majority of the school's operating expenses each year. Coinciding with graduation, Giving Weekend gives families and friends a chance to celebrate the achievements of the graduating class and alumni the chance to welcome them into the ranks of Regis alumni.
Help Regis earn a $500,00 match!
Inspired by the resilience and excellence of the class, and in celebration of the 5th annual Giving Weekend, a small group of anonymous donors has pledged to match every donation made between Thursday morning and the end of the Class of 2021's graduation ceremony on Friday evening, up to $500,000! Double the impact of your gift by participating in this exciting matching opportunity. Follow our progress to this goal at the top of this page.
Win a pair of Regis AMDG Sunglasses!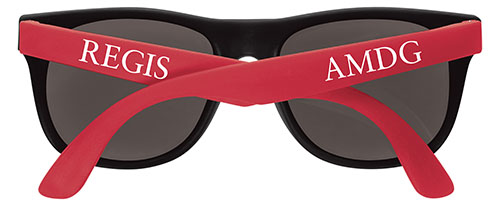 Just in time for summer, the first 500 donors to Giving Weekend who give $20.21 or more will receive limited edition Regis sunglasses! The sunglasses also serve as a reminder of our common call to live AMDG (Ad Majorem Dei Gloriam, For the Greater Glory of God).
Alumni Wall of Supporters and Leaderboard
As the Class of 2021 dons their white dinner jackets for a special graduation at St. Patrick's Cathedral, welcome your soon-to-be fellow alumni to your ranks with a Giving Weekend gift.
View the Alumni Wall of Giving Weekend Supporters!
The class in each decade with the highest number of donors will be rewarded with bragging rights and a complimentary first round at JUG night this fall! Make a gift of any size to help your class win.
View the Alumni Giving Weekend Class Leaderboard
Parents Wall of Supporters and Leaderboard
The success of the Class of 2021 and all of our students wouldn't be possible without the tremendous love and support of Regis parents!
View the Parents Giving Weekend Wall of Supporters!
Parents of the Classes of 2021 through 2024 will compete for the highest number of donors. Gifts of any size are eligible and make a difference. Help your son's class win! Track your class's progress here.
Family and Friends Wall of Supporters
We are so grateful for our faculty and staff, alumni parents, grandparents, family members, and friends who are important to the mission of Regis in many different ways. Add your name to the Wall of Supporters with a gift today!
View the Family and Friends Giving Weekend Wall of Supporters!
Every Giving Weekend gift supports the 2021 Annual Fund: For The Greater Glory and helps make Regis' tuition-free Jesuit education possible. For questions or assistance making your gift, please contact giving@regis.org or 212-288-1142. Thank you for your support!