Regis-Xavier Tripleheader Returns!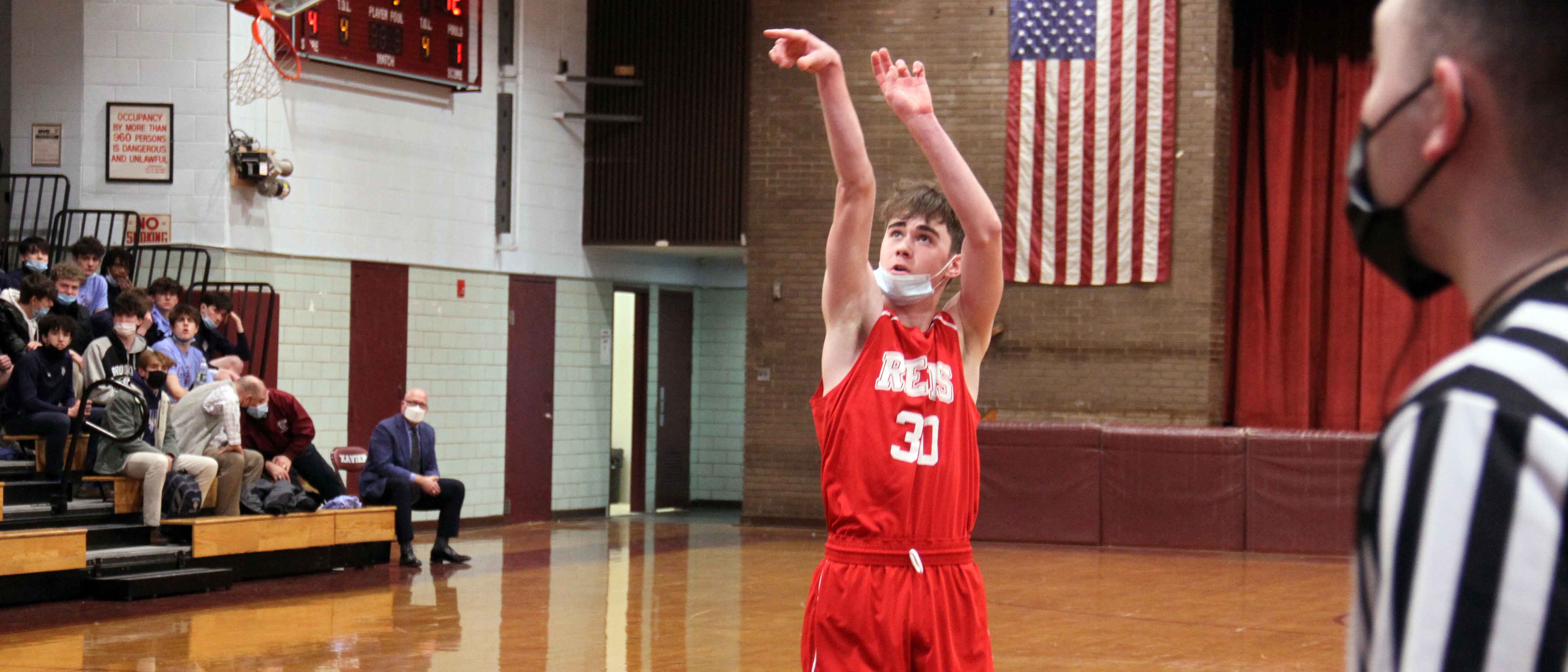 On Friday, January 21, the Regis Freshman, Junior Varsity, and Varsity Basketball squads took the court for the Regis-Xavier Tripleheader. Cancelled last year due to the pandemic, the annual event saw our student-athletes travel downtown to face off against their archrivals.  
Friday's games were held in the Xavier gymnasium to a limited audience of players' families and current juniors and seniors. Members of Regis' Broadcasting Club assisted in organizing a livestream of the day's matches, which was aired in the Lecture Hall for the rest of the school community to take part in the games. Preston Ferraiuolo '22, Luke Jovanovic '22, and Jack Rachinsky '23 also offered up their sports broadcasting skills, serving as announcers and color commentators throughout the evening. 
The day's games began at 3:45 p.m. with Regis' and Xavier's Freshman teams squaring off. Leading 12-9 going into the 2nd half, the Raiders ultimately fell to the Knights 37-27. The Junior Varsity squad came up short with a 56-39 loss, and the Varsity team was defeated 67-37. 
Despite the games' outcomes, the Regis community loudly cheered on and supported their classmates in a fitting end to Spirit Week. Congratulations to our players, coaches, fans, and students that supported the livestream!
Please see below for an assortment of photos from Friday's Tripleheader: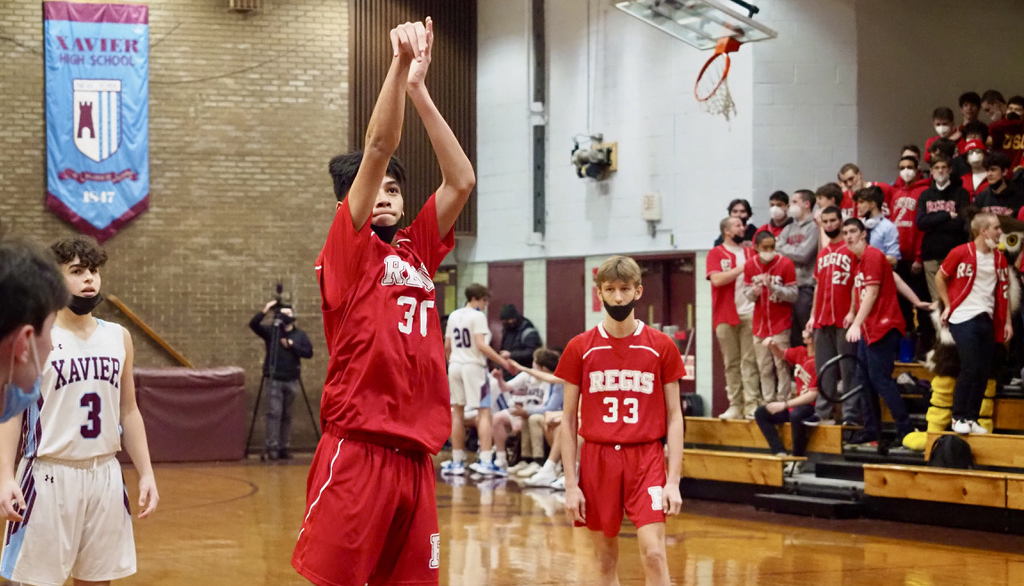 Photo courtesy of Kai-Shan Kwek-Rupp '24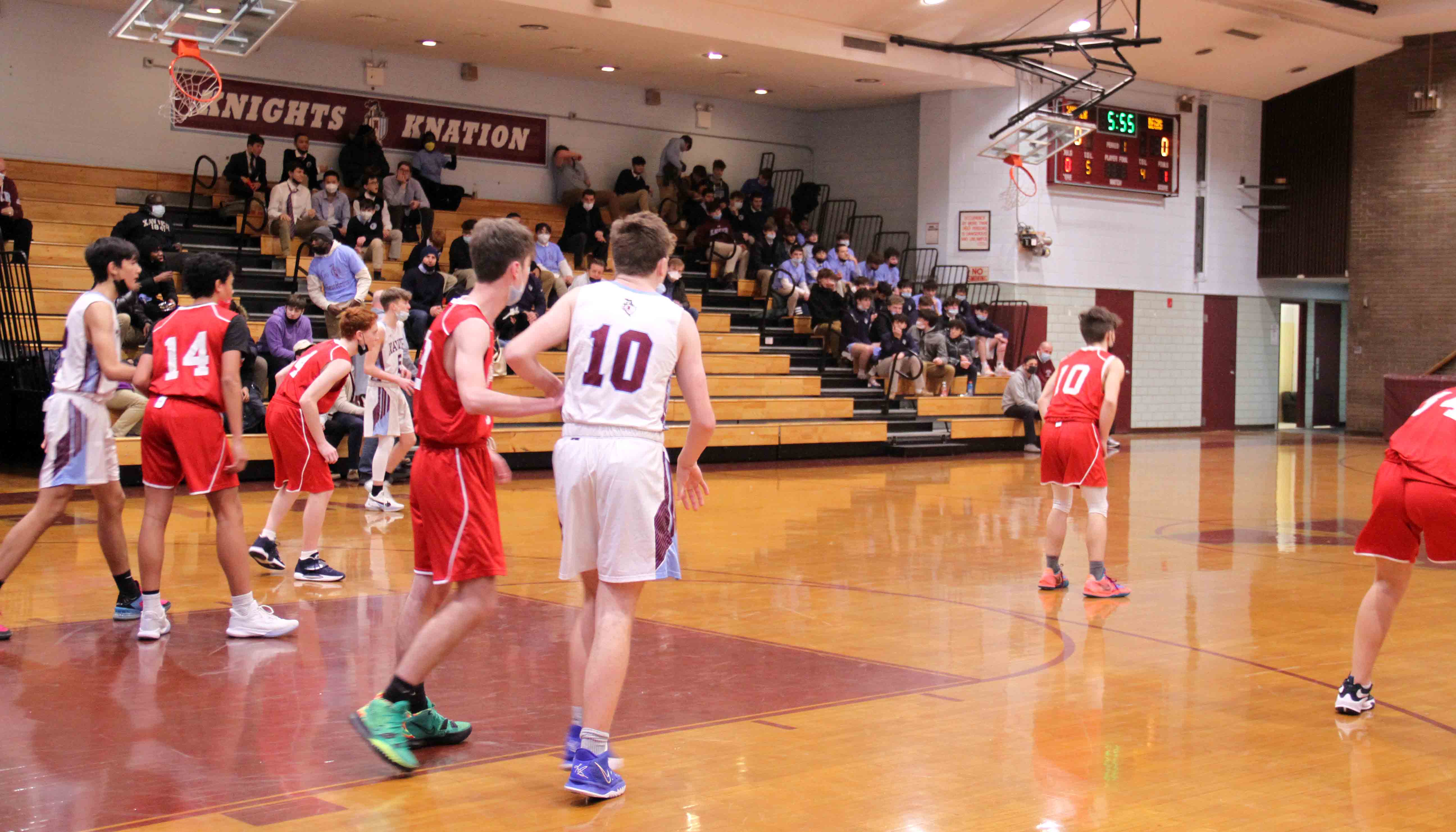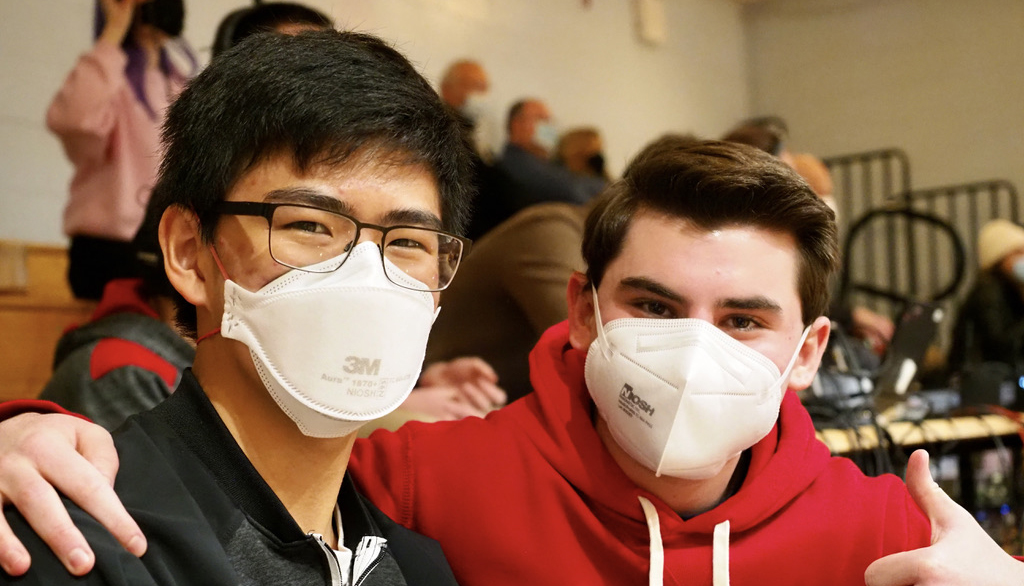 Photo courtesy of Kai-Shan Kwek-Rupp '24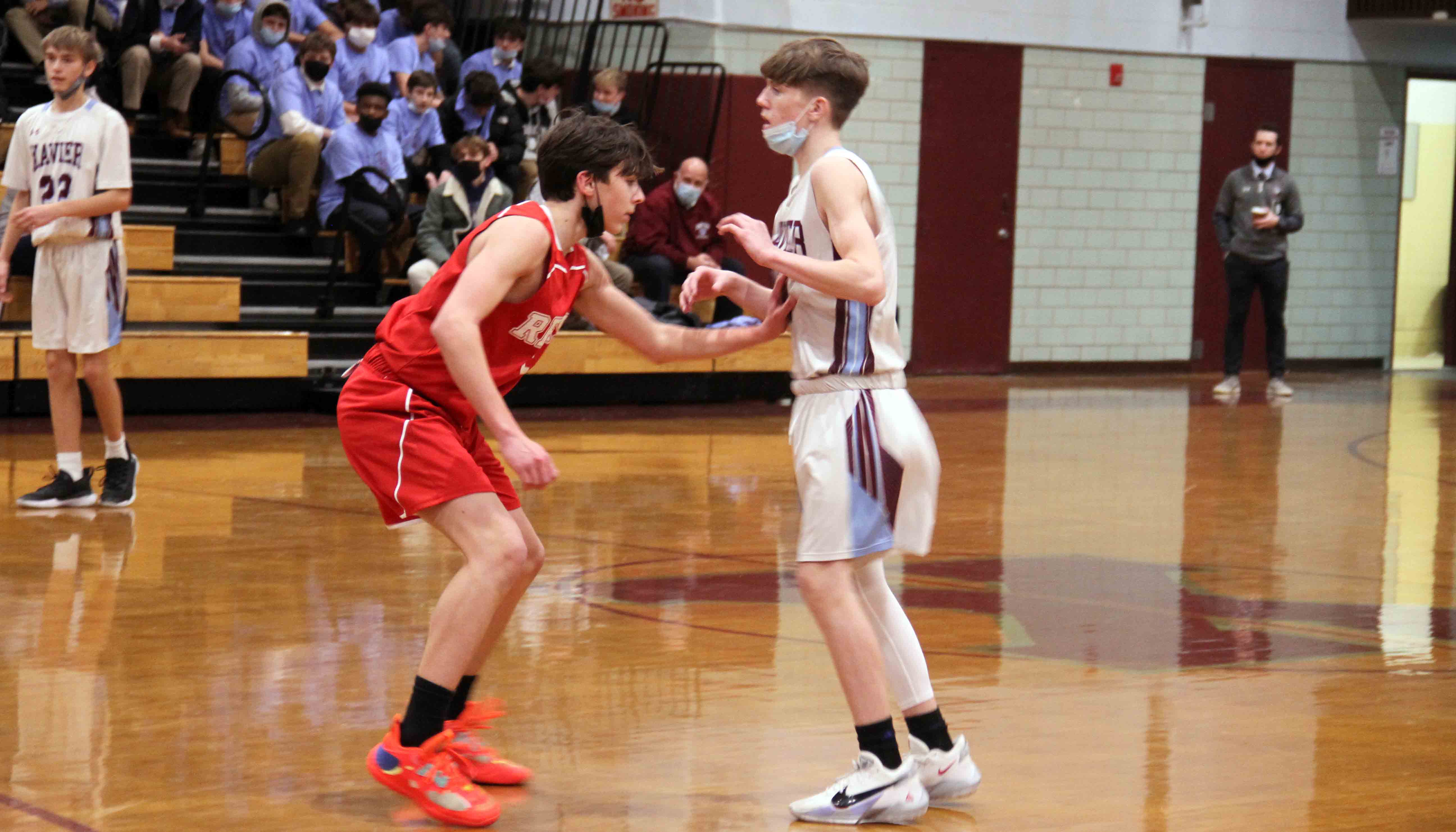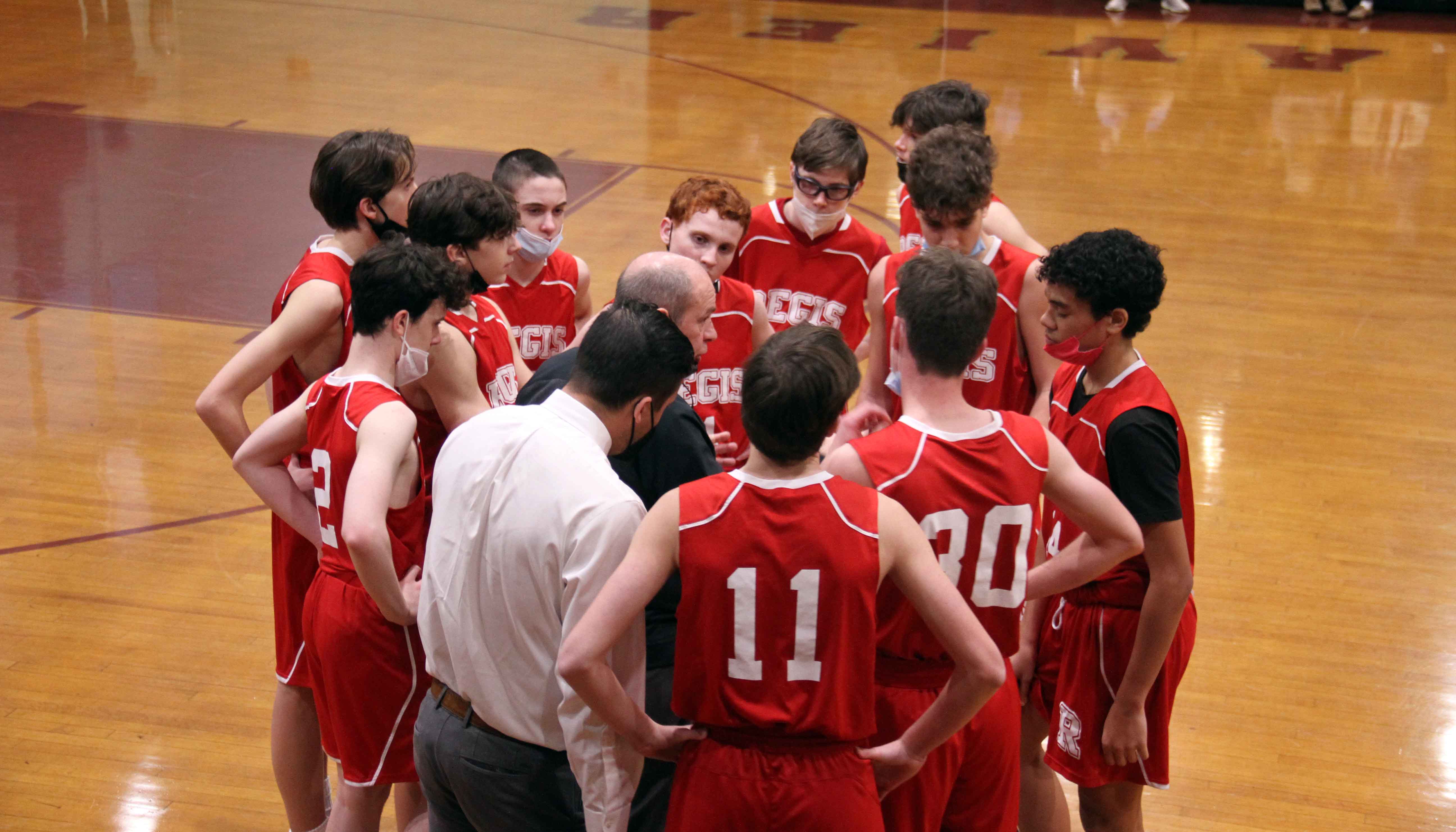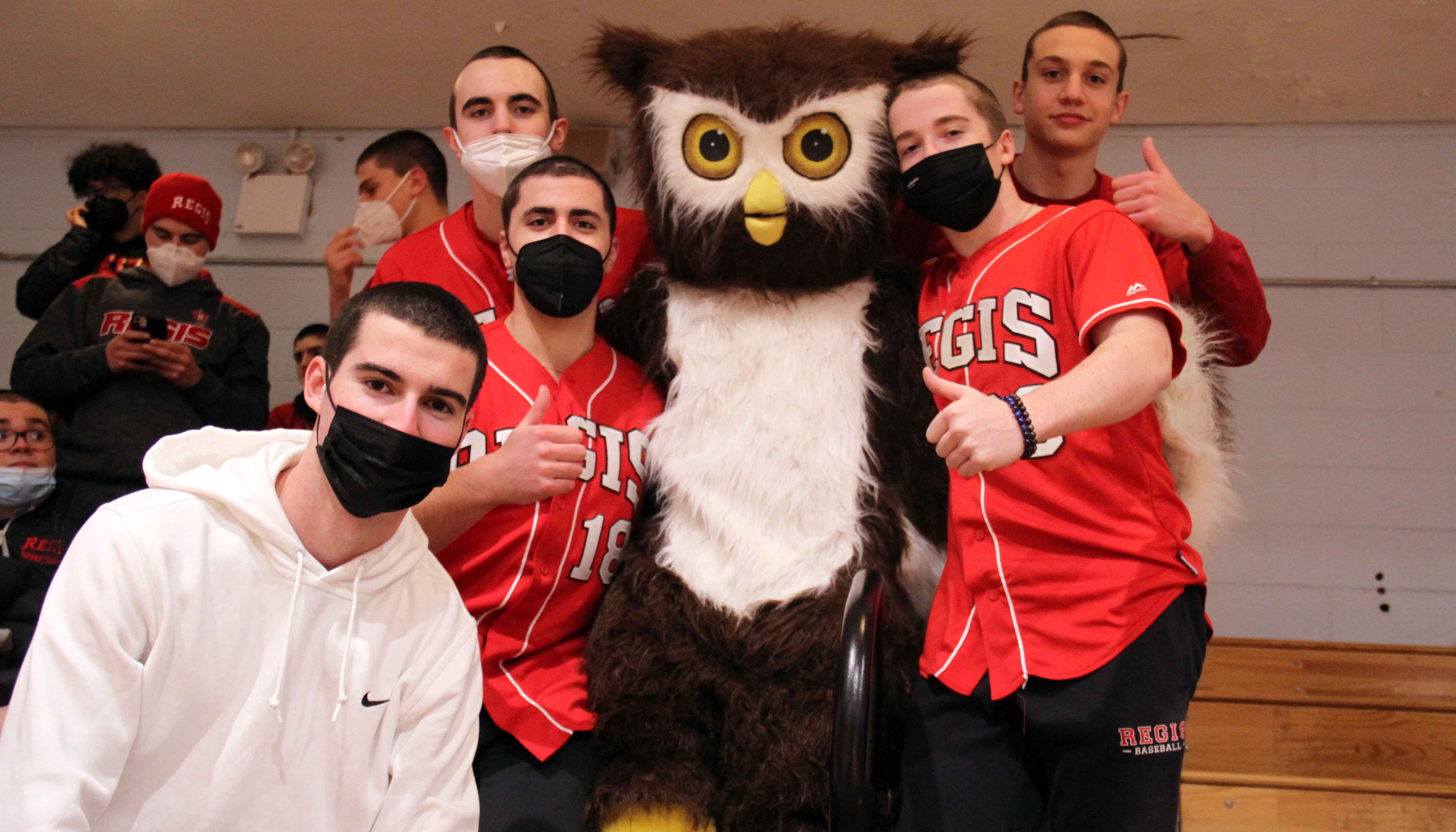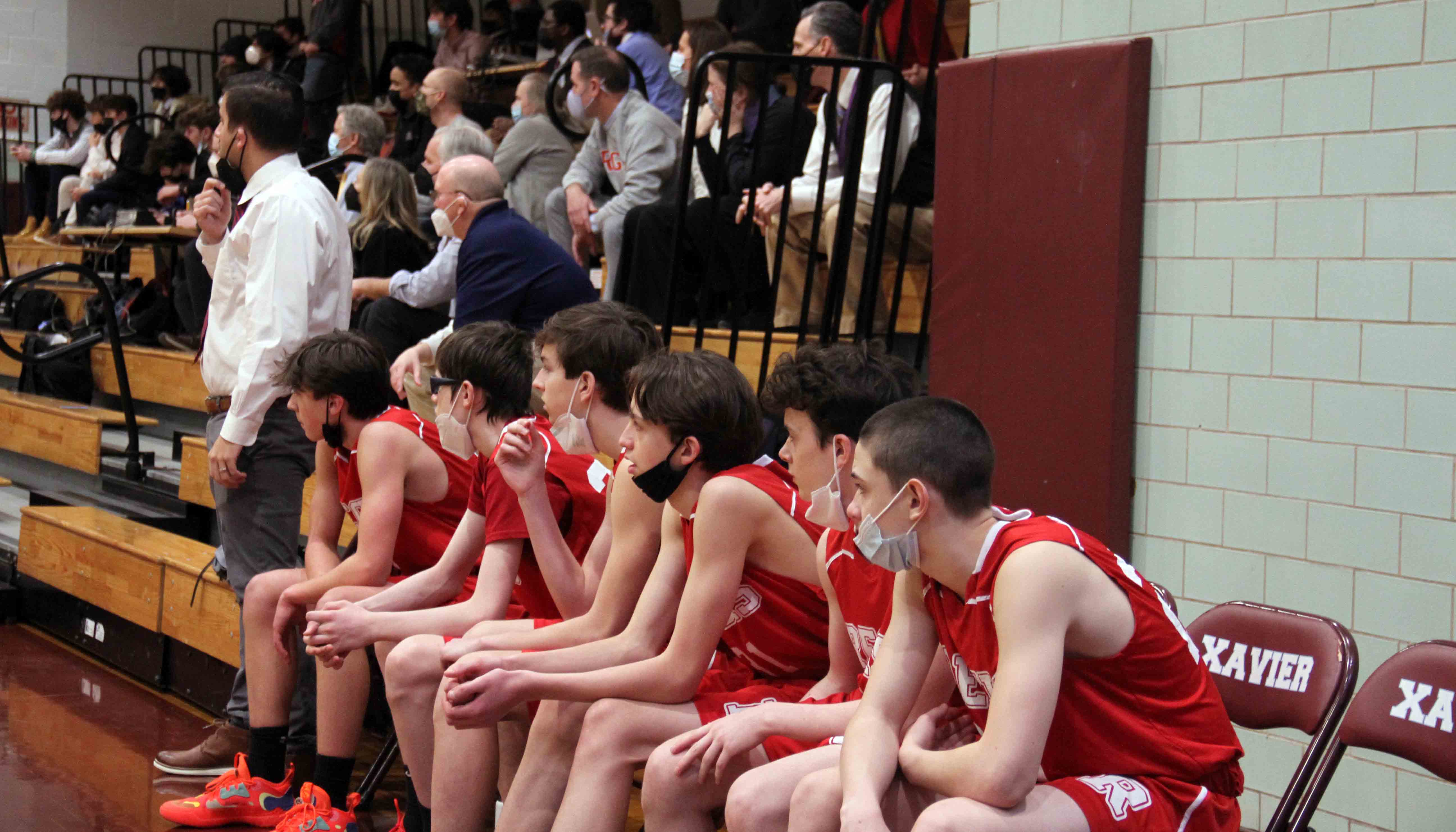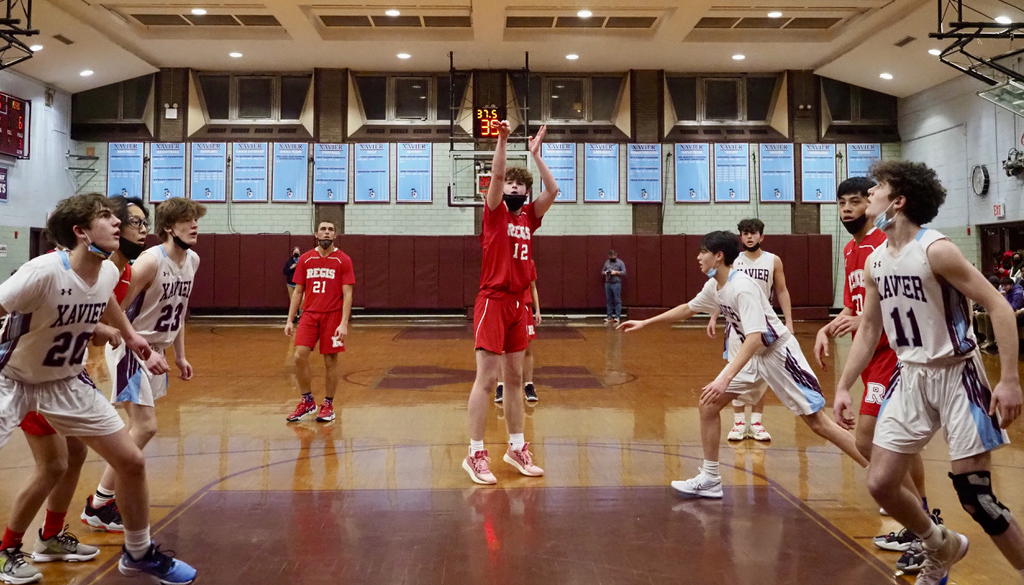 Photo courtesy of Kai-Shan Kwek-Rupp '24
Posted: 1/24/22