Regis Mourns the Passing of Mrs. Diane Walsh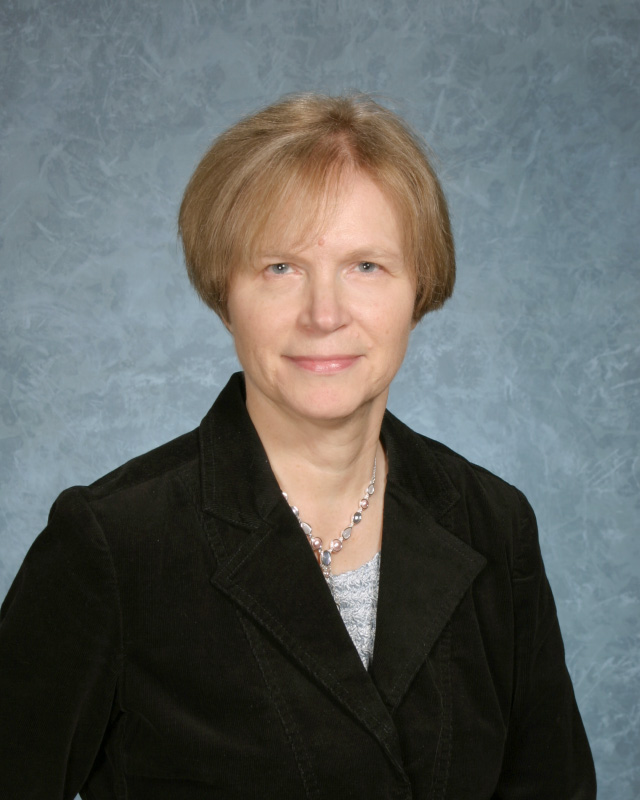 It is with great sadness that we share news of the passing of Mrs. Diane Walsh, who taught at Regis for 37 years and guided generations of students through their science studies until her retirement in 2009.
During her tenure at Regis, Mrs. Walsh taught Biology, Advanced Biology, Chemistry, and Health Science, and she was a driving force behind the implementation of the Science Research Project that to this day offers students opportunities for advanced, independent study.
In addition to teaching, Mrs. Walsh served as Science Department Chair for 15 years, was the costume designer for Regis Rep for three decades, managed the Regis Bookstore, and served as moderator for a number of other student organizations, including The Crow opinion journal.
Mrs. Walsh earned her B.S. and M.S. degrees from St. John's University before joining the Regis faculty in September of 1972. For decades, she worked alongside her husband, Mr. Frank Walsh, who served Regis as a teacher, assistant headmaster, and guidance counselor.
In 2011, Diane and Frank Walsh were awarded the Deo et Patriae Award, which is presented annually for service to Regis and the community in a distinguished capacity. While introducing the Walshes during the 2011 ceremony, then-Assistant Principal Kristin Ross described how Mrs. Walsh served Regis in many roles both inside and outside the classroom. "She did anything and everything Regis asked of her, and she did it with competence, with grace, and with a smile."
Visitation Hours:
Tuesday, March 21: at 6 p.m. – 8 p.m.
Wednesday March 22: 2 p.m. – 4 p.m. and 6 p.m. – 8 p.m.
Cassidy-Flynn Funeral Home
288 East Main Street
Mount Kisco, NY 10549
Mass of Christian Burial:
Thursday, March 23, at 10 a.m.
St. Patrick's R.C. Church
7 Pound Ridge Road
Bedford Village, NY 10506
To view Mrs. Walsh's obituary and for directions to the services, click here.
Posted: 3/20/23