Alumni Share Work and Life Advice With Seniors on Career Day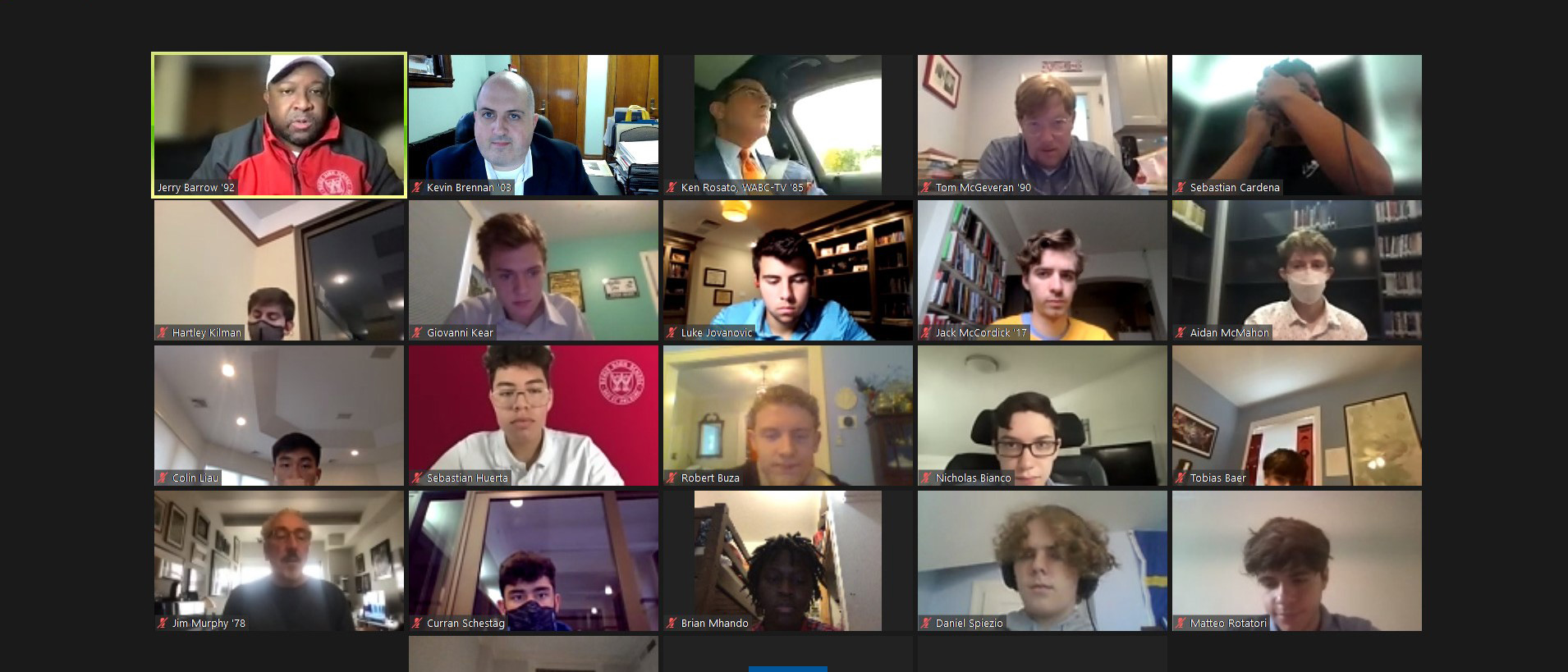 Alumni Jerry Barrow '92,  Jack McCordick '17, Tom McGeveran '90, Jim Murphy '78, and Ken Rosato '85 hosted two panels for seniors on careers in journalism. 
On Wednesday, October 13, Regis invited alumni from a variety of industries to participate in the school's annual Career Day with the Senior class. Conducted over Zoom, the program offered students the opportunity to discern their career interests and learn valuable advice from leaders across their respective fields.
The morning's events commenced with a keynote address delivered by Michael Moro '96, CEO of Genesis, a leader in institutional digital asset markets. "Life is hard out there. And things won't just be handed to you; you will have to work for what you want. But what you will all have is the phenomenal foundation that is Regis," said Moro. "It may not be apparent to you now, but I truly believe that the gift that is this school will continue to pay dividends for the rest of your lives, oftentimes in unexpected moments. I look forward to your continued success, and the contributions that you will all be making down the road."
Following the opening remarks, seniors attended two career panels of their choosing. Seven panels representing Entrepreneurship, Finance, Healthcare, Journalism, Law, Service, and Technology were made available to students, allowing them a wide assortment of career opportunities to hear perspectives from. 
"We are genuinely honored to host an amazing and brilliant collection of Regis alumni with a diverse and distinguished assortment of personal and professional backgrounds today and we also are excited for our seniors to engage with and learn from them." said Director of Alumni Relations Jerry Russo '95. "For more than a century, Regis alumni have applied their four years of learning on 84th Street toward producing major contributions throughout society on a local, national, and global scale, serving and leading throughout the private and public sectors, and earning prominent roles in all professions imaginable, all the while impacting and moreover improving the lives of others day in and day out and the twenty five alumni here today are no exception." 
The Development Office and the Class of 2022 are thankful to the following alumni panelists for taking time out of their schedules to share career insights with our seniors and further support the Regis mission:
Entrepreneurship: Nick Anderer '95, Michael Moro '96, and Brian Aoyama '05
Finance: Sean Gardner '93, Scott Usiak '95, and Keenan McBride '05
Healthcare: Philip Onorato '81, Don Hess '82, and Sanjay Salgado '06
Journalism: Jim Murphy '78, Ken Rosato '85, Tom McGeveran '90, Jerry Barrow '92, and Jack McCordick '17
Law: Bill Craco '82, Frank Montgomery '88, Daryl Maxwell '94, and Vito Pitta' 04
Service: Brian Kavanagh '85, Roger Rigaud '89, Frank Cowan '95, and Peter Torre '05
Technology: Ruben Martinez '09, Ravel Charles '11, and Andrew Hernandez '15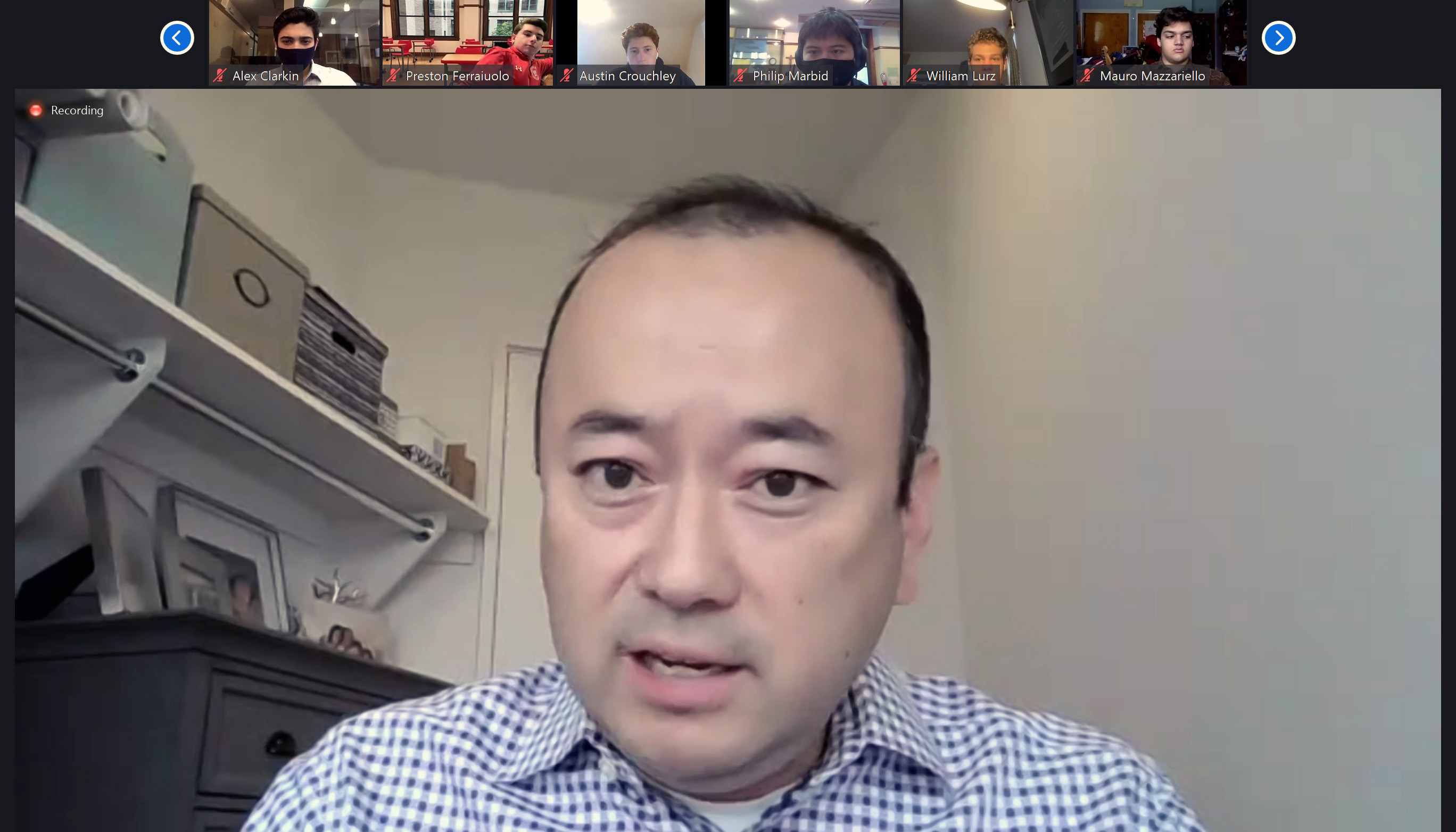 Michael Moro '96 discussed his investment banking and Bitcoin background in the program's keynote address.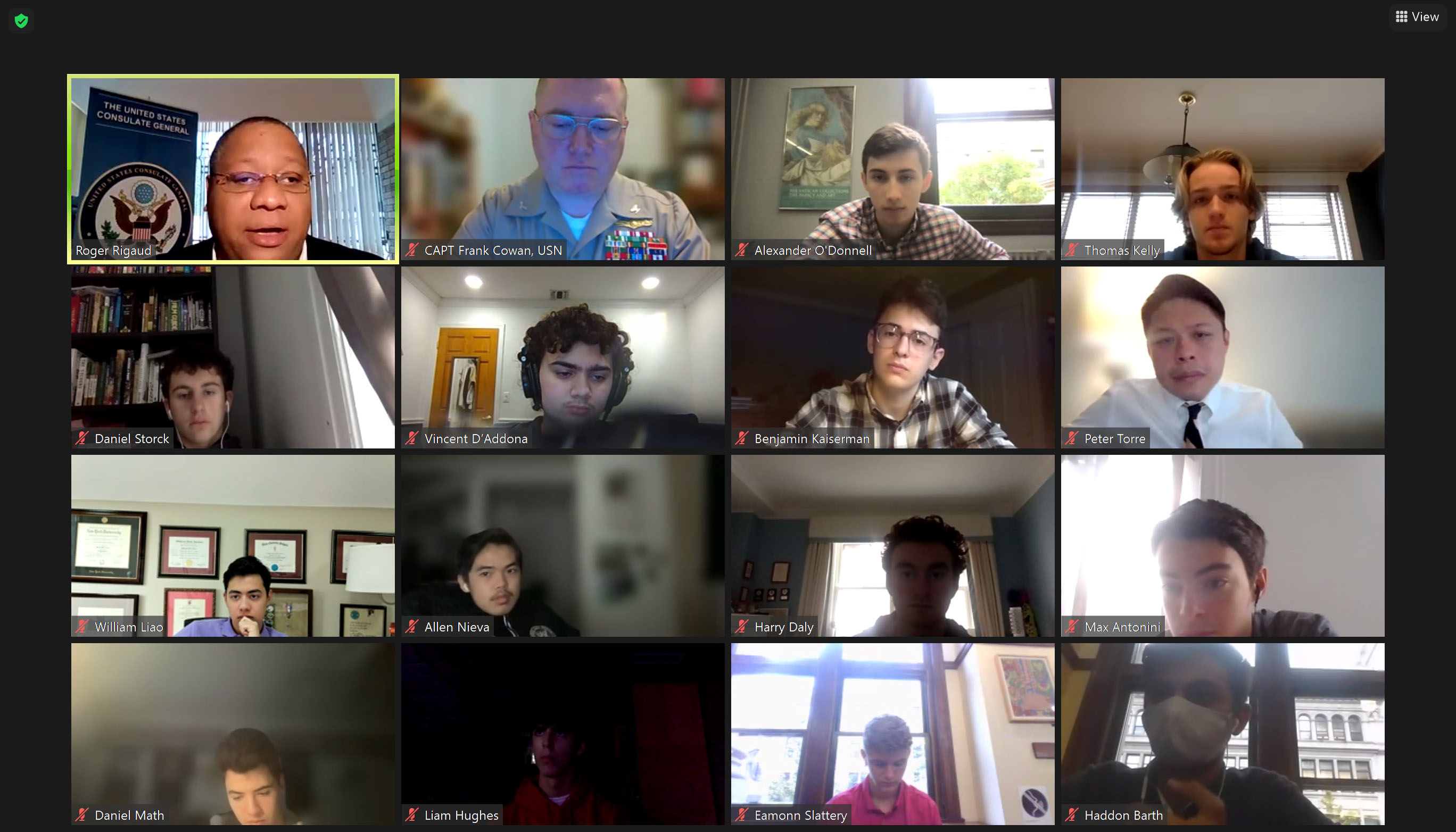 Captain Frank Cowan '95, Roger Rigaud '89, Peter Torre '05, and Brian Kavanagh '85 (not pictured) shared their perspectives from working in different areas of public service.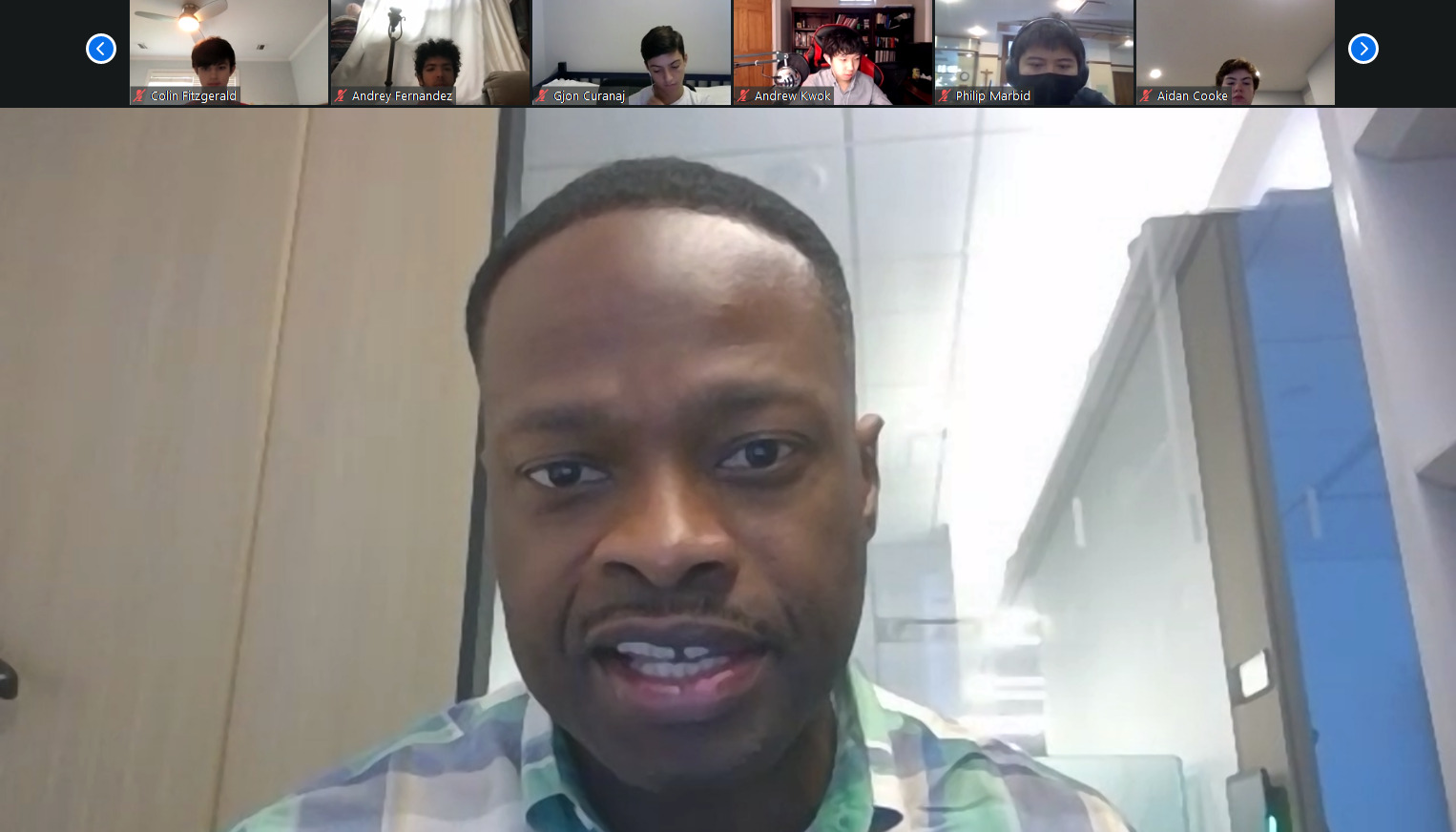 Sean Gardner '93 shared financial expertise with seniors as Partner and Managing Director in the Financial Sponsors Group at William Blair. 
Posted: 10/13/21